What is this #findyourfab business?
Isn't it obvious? It's all about finding a better feeling, a lighter mood, a higher vibe. Because nothing is more important. Because sometimes we may forget that, put other things first, get lost in the drama, wondering in a while about where our happiness went.
So I invite you to get your priorities right. Mundane on its own is boring. Get in tune with that deeper goodness of life, #findyourfab before all else and allow yourself to receive the magic.
Start right now by easing up on yourself, taking a breath, finding a way of seeing things through a more positive angle, thinking a thought about something that feels nice and allow yourself to smile.
Life will respond in amazing ways, remember, it is not separate from you but just a mirror. It will come to meet you with breathtaking synchronicities as well as show you interesting stuff that's been lurking within you, that you'd want to shed. Being aware of your fab makes it is easier to swiftly release the negativity that has bullied and limited you.
Wouldn't it be great if #mydailydose could help you with that? it has certainly helped me – crafting a space to share stuff whose creating has given me pleasure and whose birthing continues to be an adventure – how can it get any better?
Feel free to explore #mydailydose gifts. They are here for you to enjoy and to remind you of the ultimate gift only you can give yourself.
Thank you for being here!
Why Choose #mydailydose Gifts?
The products and services offered on this site 

are more specifically characterized by the following:
AUTHENTICITY means all products and services here are original creations of the author

RELIABLE QUALITY Happy clients only policy. Do not delay checking your items to guarantee your satisfaction. Claims deemed an error on our part are covered at our expense.

As ECO-FRIENDLY as possible, bearing in mind the base products of the designs as well as the print-on-demand (POD) principle – no produced stocks in the warehouse while offering flexibility of choice to clients

The PRICES INCLUDE SHIPPING. As the POD production happens worldwide and in the closest location to the client, any possible additional import taxes should be kept to a minimum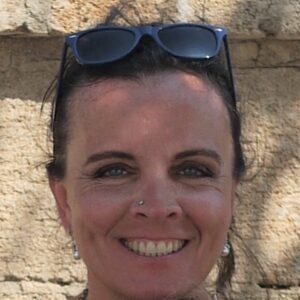 Inna Inanna
Creatrix and Coach
About the artist. 
Hey, it's Inna Inanna,
As a part-time abstract artist I love to explore colors, light and how art comes to be. 
I love losing parts of myself in the creative process – emptying my head of all inhibitions and allowing the creative flow to take me to new and exciting places. That is what finding my fab means for me – that sense of ease and things taking care of themselves. 
When I allow mu inner genius to unfold the resulting piece captures that feeling. Looking at it helps me tune to my powerhouse, serving as #mydailydose to #findmyfab.  
That's the reason for putting the art on products. So feel free to tune into the vibe to discover if that might be interesting for you, whether helpful to #findyourfab or just uncover a greater sense of aliveness and fun.
Congratulations for having read so far. 
For more please join me and the community on social.